Bob's Web Page
Tuxedo / Domestic Short Hair / Mixed (short coat) : : Male (not neutered) : : Senior : : Small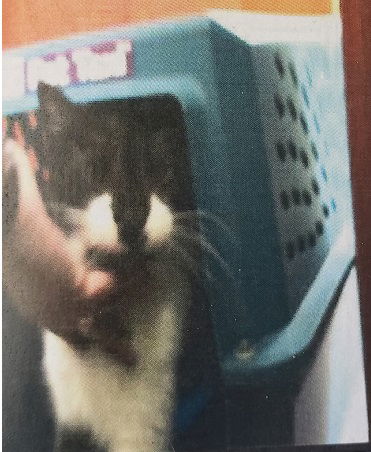 Interested in sponsoring?
Please Note: This animal is listed as a courtesy to another organization. Please be sure to contact the foster/caretaker for more information about him.
About Bob

Status: Available for Sponsorship
Species: Cat
Rescue ID: A095793
General Color: Black and White
Color: Tuxedo
Ear Type: Erect
Tail Type: Bob
Current Size: 6 Pounds
Current Age: 18 Years (best estimate)

Microchipped: Yes
Fence Required: No
Declawed: No
Housetrained: Yes
Obedience Training Needed: Has Basic Training
Exercise Needs: Low
Grooming Needs: Low
Owner Experience Needed: Species
Reaction to New People: Friendly
Our pal Bob came to TANKS from one of our local animal service shelters. Bob was a stray and wasn't micro chipped. It became apparent that Bob had been out there for a while as he was very small in size. Upon examination he was found to be suffering from renal disease and hyperthyroid.
He has settled in here at TANKS and with the assistance from our friends at West Coast Veterinary Bob is doing well.
Bob is looking for a sponsor and hopes that you would like to help out with his care. Please visit our web site for details about becoming Bob's sponsor.
More about Bob
Good with Cats, Good with Adults, Somewhat vocal, Does not require a yard, Needs special care
Donations may be mailed to TANKS, Inc. 8466 Lockwood Ridge Rd #123, Sarasota FL 34243